15% off half-bake pizzas weekdays returns for the month of February!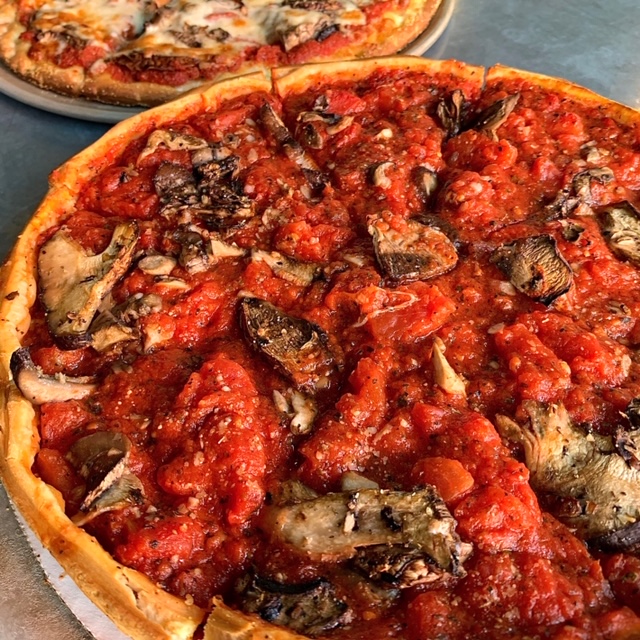 Want to save an easy 15% on your pizza? Here's how. Order any half-baked pizza Monday to Friday for pickup by 4pm, and you'll automatically get 15% off during the month of February. Our partially cooked half-baked pizzas are available both stuffed and thin crust and can be made to order. Choose one of our Zachary's Favorite pizzas or create your own, it's up to you! Pressed for time? Try one of our refrigerated, pre-made grab & go pizzas available at all locations (stuffed pizzas only, selection varies).  Half-bakes last up to 4 days in your refrigerator, which means they're great options to pick up earlier in the week and finish off on the weekend. Wondering just how easy half-bakes are to finish off at home? Check out our featured story on Instagram for a step-by-step photo slide. In 15-20 minutes you'll have a fresh, delicious, Zachary's pizza, right out of your own oven.
Visit any Zachary's location to take advantage. Walk-in and phone orders are eligible. If you haven't visited our menu pages, we also have great deals on beer and wine togo. Add a 4 pack or 6 pack of beer, or bottle of wine to make dinner a one-stop shop. Zachary's on Grand also features a selection of kegged cocktails for you to choose from! No matter if you're getting dinner for the night, or pizza for the weekend, we have you covered.
Third-party delivery and online orders are excluded. Personal sized pizzas not available half-baked. Deal only available the month of February.