Available exclusively at Zachary's on Grand Ave!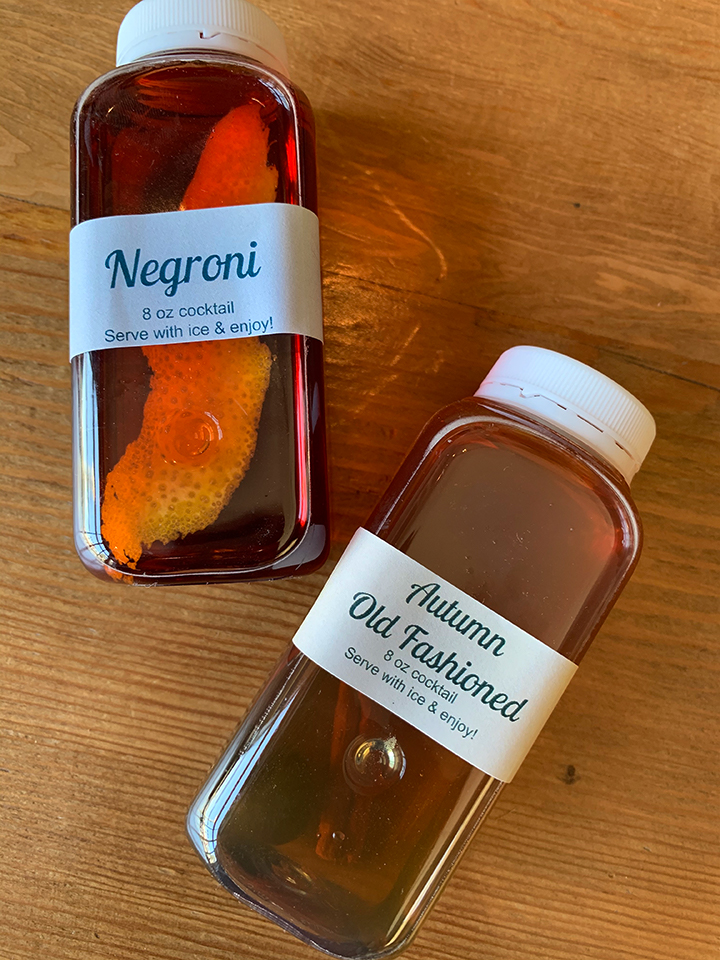 $12 + tax
Just in time for Halloween and Fall (if Fall ever decides to arrive).
House-kegged and served on nitro, these 8oz spirit-forward cuties are easily shareable with a friend- or not! 😉
Grab your favorite rocks glass (or coffee cup, or mason jar, or whatever's handy), add ice, sit back and let your worries melt away as you sip and wait for your half-baked pizza to finish cooking. Choose from either a Negroni or an Autumn Old Fashioned.
Negroni: dry gin, Campari, sweet vermouth.
Autumn Old Fashioned: bourbon, clove, cinnamon, bitters.