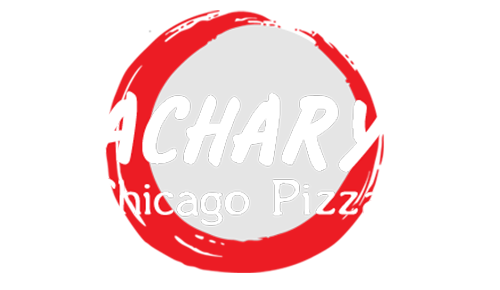 The Zachary's Art Contest may be officially closed, but the fun has just begun for us 🙂 We spent a fun (albeit very challenging) week voting on all of the amazing and creative artwork we received, both in person and online, for this year's art contest! We were blown... Available now at all locations! The Rustic Italian Special is an all new special we are featuring for a limited time! Composed of hot Italian sausage (more mildly warm than spicy), whole roasted garlic cloves, feta, mozzarella, and topped with fresh parsley. It smells...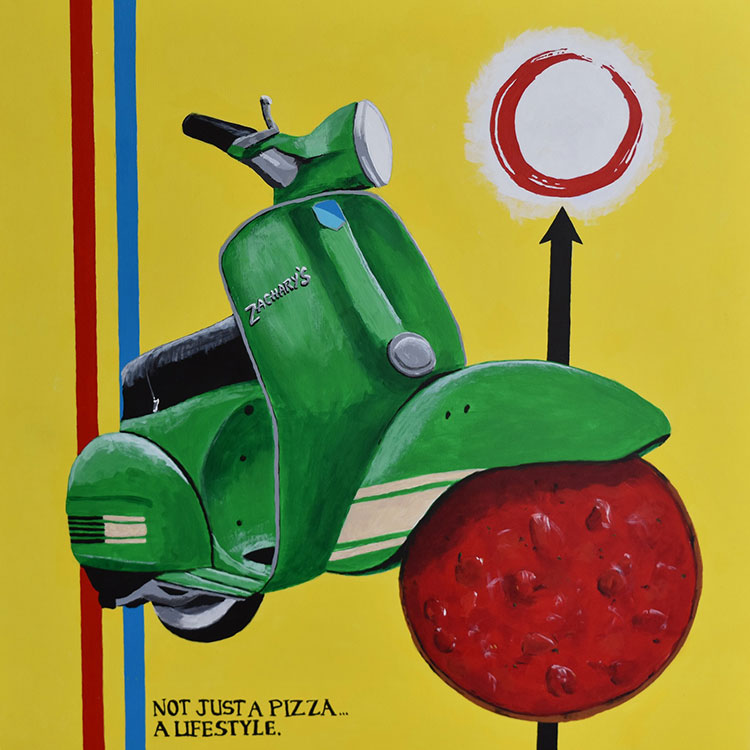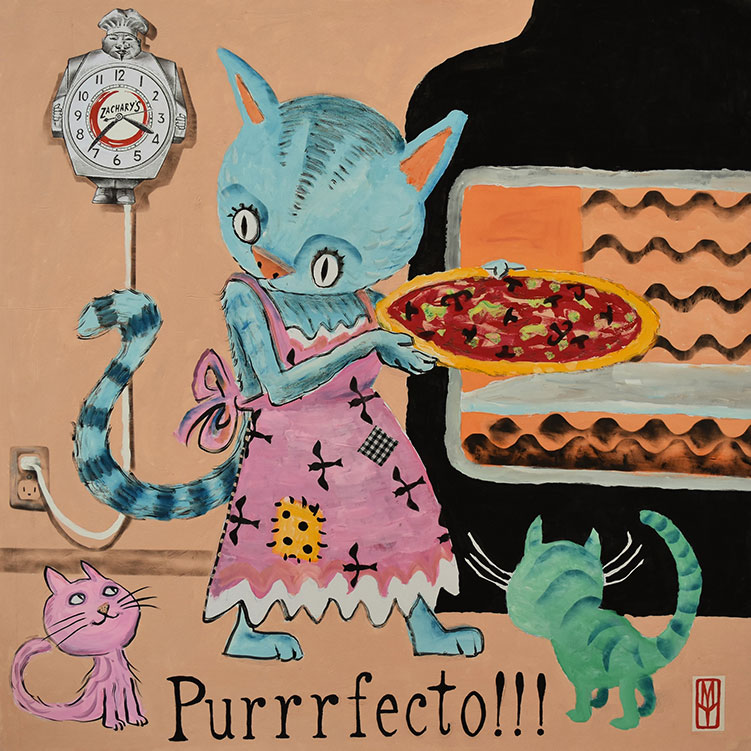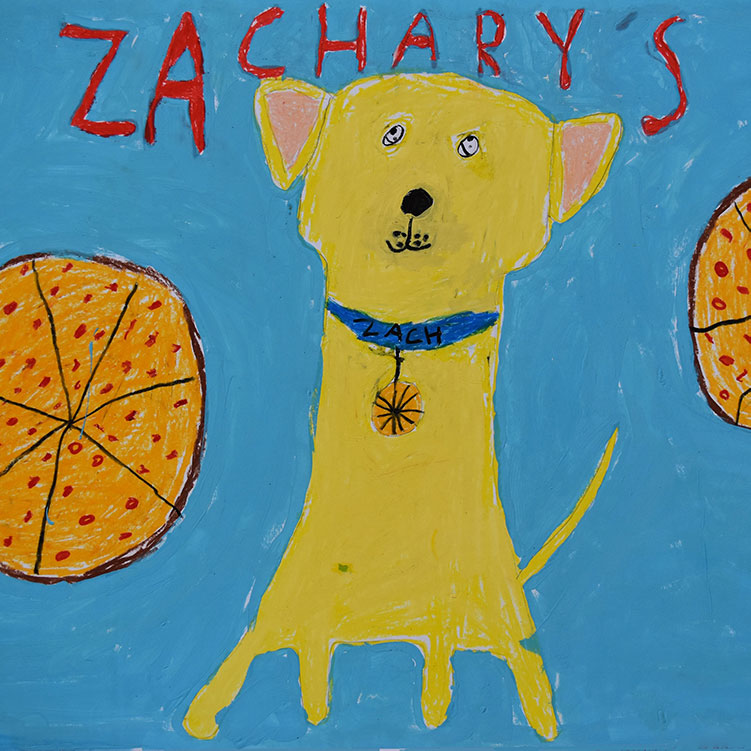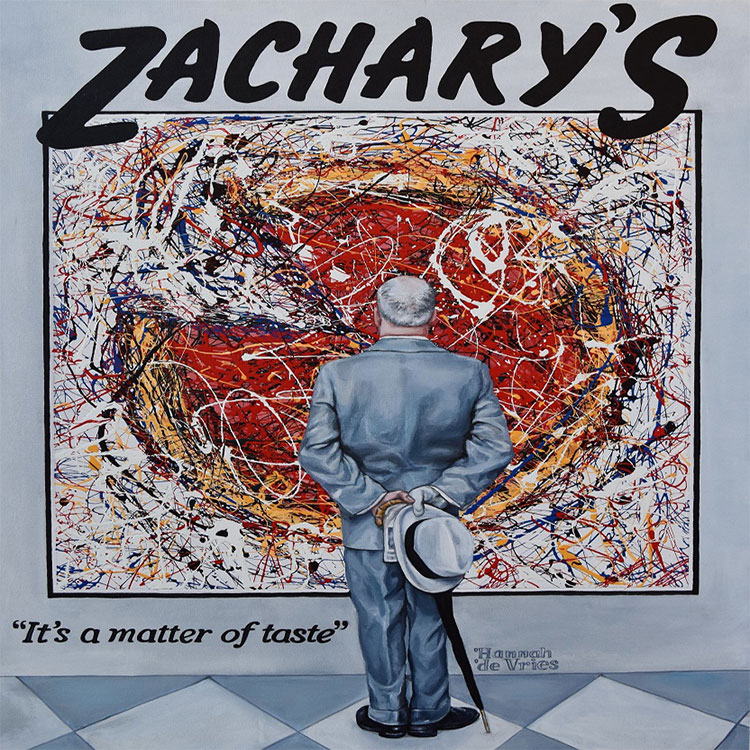 We started an art contest in the mid-1980s and have continued the tradition every two years or so since then. We now have over 300 pieces of Zachary's pizza art from the past three decades!