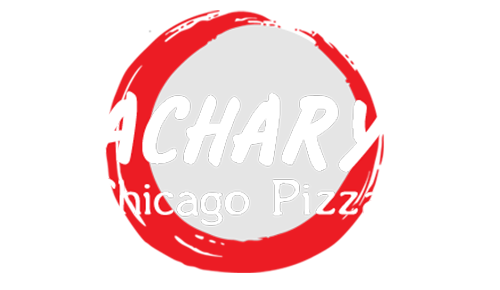 All locations will be closed on Christmas Eve, Christmas Day, and New Year's Day. Be sure you order half-baked pizzas to finish baking at home those days since we'll be closed! We highly recommend the following tips to make it as seamless as possible for you! ORDER... Bianca Alvarez's Let's All Go to Zachary's is the third of four shirts we're releasing from our first ever t-shirt contest, with winners voted on and chosen by you, our amazing communities. These super fun shirts have a festive holiday feel that we can't get enough...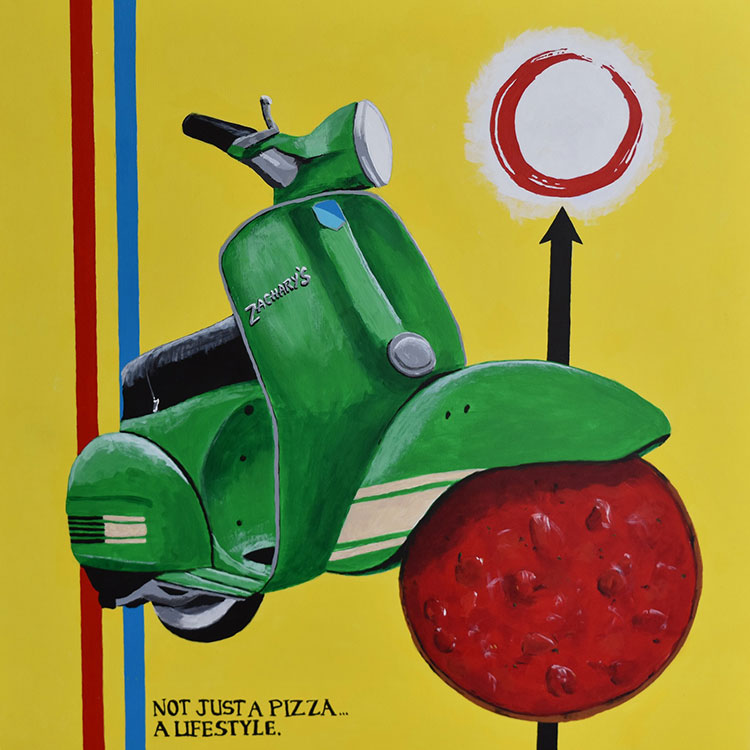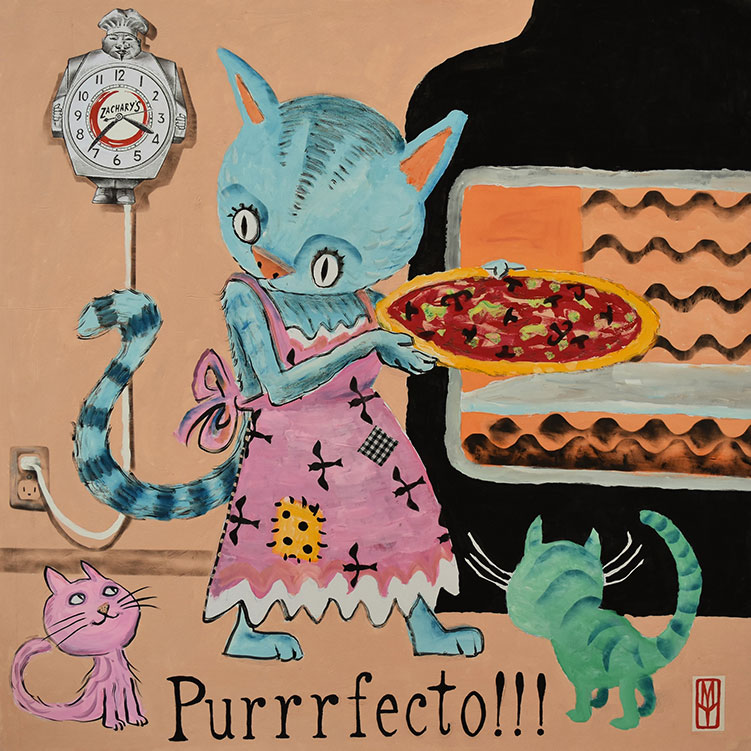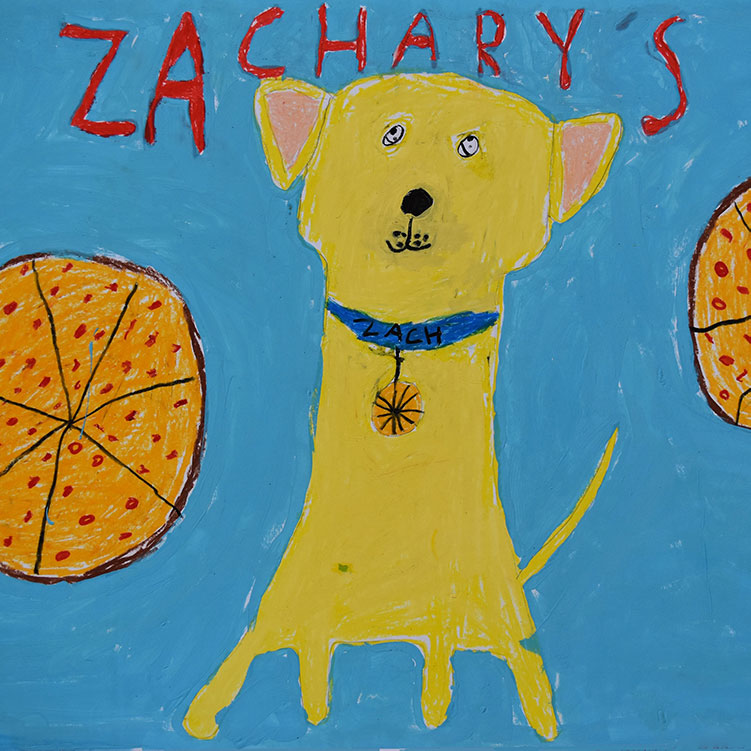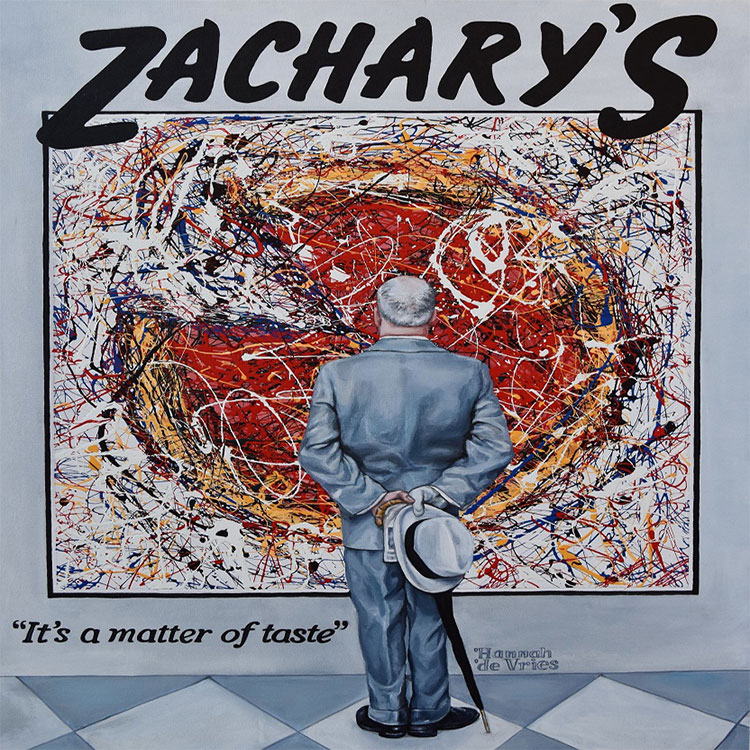 We started an art contest in the mid-1980s and have continued the tradition every two years or so since then. We now have over 300 pieces of Zachary's pizza art from the past three decades!