We know you've been waiting, and the time has arrived to announce the results of the Zachary's T-Shirt Contest! How could we narrow it down to one winner when we had such amazing designs and it was an incredibly close race? We couldn't. This is why we're thrilled to announce one Grand Prize Winner and three Winners!
So, without further ado, the Grand Prize winner is (drumroll please ????)…Rob Corder! ???? Our three Winners (in no particular order) are: Bianca Alvarez, Jay Firestone, and Ian Ransley.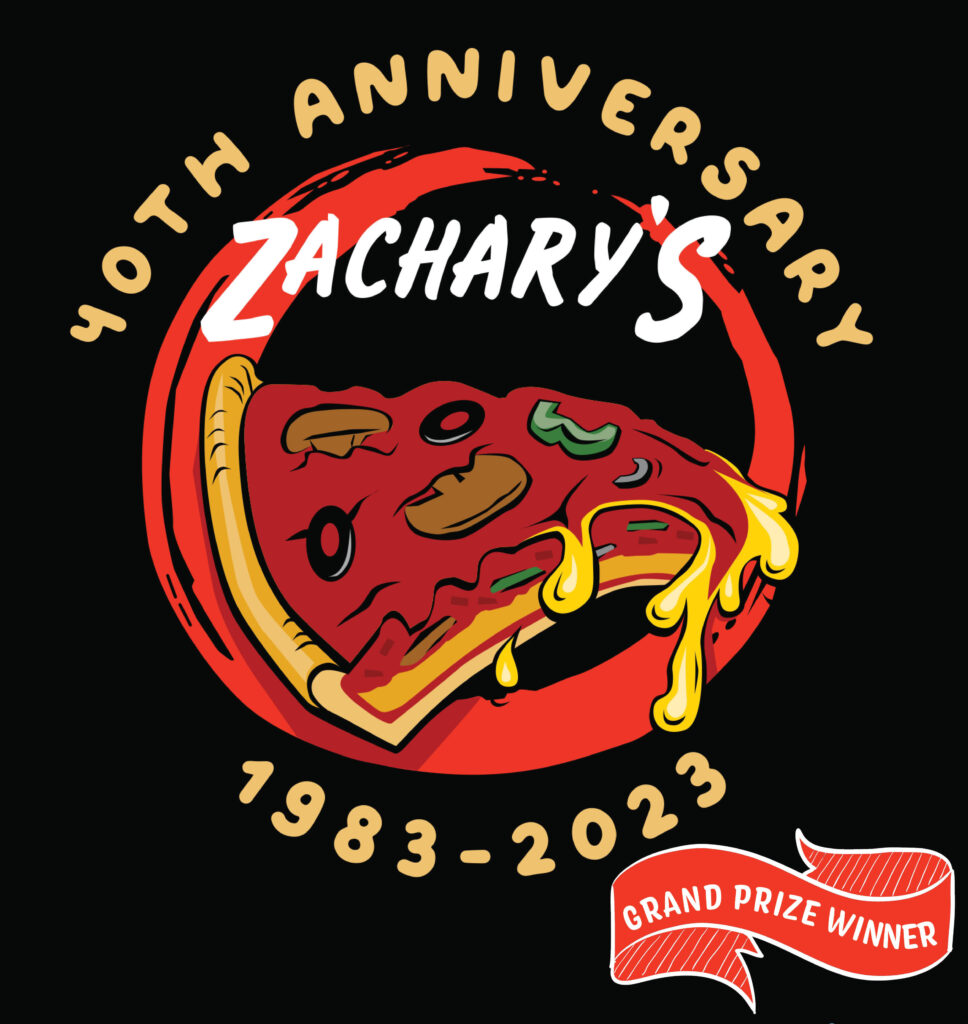 We will print the winning designs in cycles throughout the next year or so one at a time as limited editions. Once we sell out- that's all folks. The Grand Prize winning design will be available for sale in early March. Stay tuned to our social media accounts, website, or subscribe to our newsletter (join HERE) for the exact release date!
To help celebrate our 40th anniversary this year (!!) and thank our communities, 50% of contest shirt profits will be donated to the Alameda County Community Food Bank and Monument Crisis Center in Concord! ☺️
A huge thank you to everyone who participated in the contest and to everyone who voted! We can't wait to get these beauties up for sale! ????