A SELECTION OF ZACHARY'S 225 PLUS 'BEST PIZZA' AWARDS AND PRESS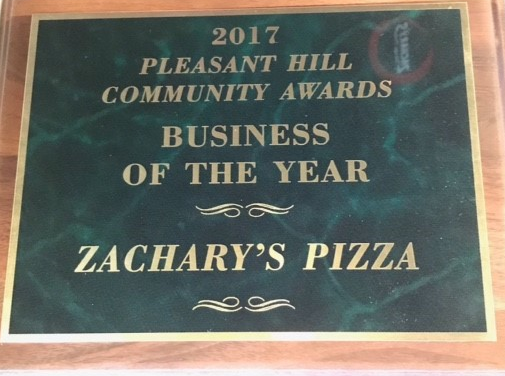 Pleasant Hill Community Awards: Business of the Year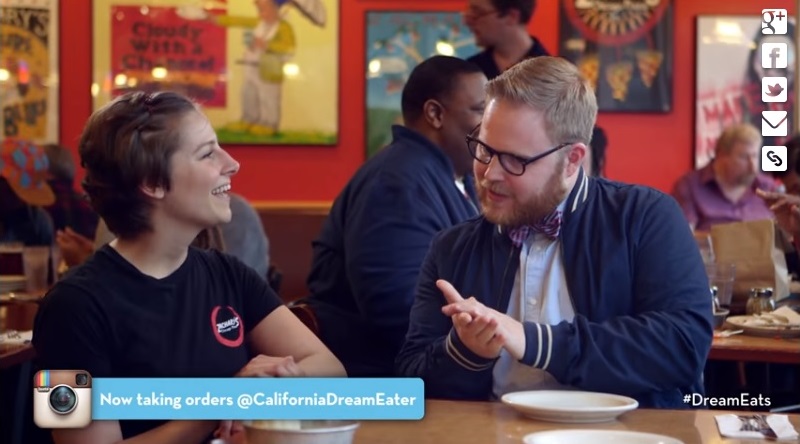 California Travel & Tourism Commission
Visit California (California Travel & Tourism Commission) and California Dream Eater chose Zachary's as a go-to restaurant in the Bay Area! Check out the video – click image or here.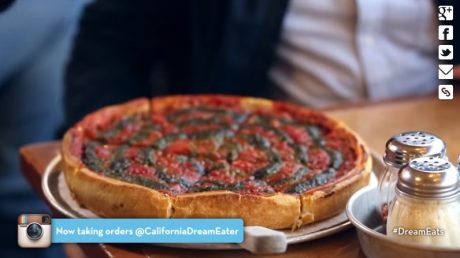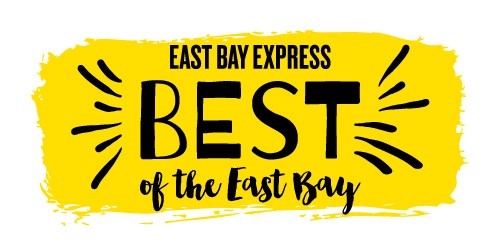 East Bay Express
Over 30 years of 'Best Pizza' awards from East Bay Express: 1986 to 2004, 2006 to 2019
"Winning nearly every popularity poll, Zachary's… Chicago-style "stuffed" pizza, with fillings between two dough layers, are the main draw, accompanied by Berkeley-style salads and good cheap wine. If you can't handle the hour-long wait, pick up a half-baked pie to finish in your oven. Despite — or maybe because of — the ruckus, Zachary's is a family and first-date favorite."
"What's the secret sauce for being one of the most award-winning businesses in the East Bay? Well, in this case, it's literally the secret sauce. But Zachary's tasty deep dish pizza isn't the only thing to love about this local institution. They have been innovators in business, offering employee stock ownership as far back as 2003. As a result, they have a staff that is truly invested in your experience. They stick around for years (decades even) and perfect their trade." February 2017, East Bay Express' Guide to College Ave
"Three little words that have inspired many a journey to Zachary's Chicago Pizza: spinach and mushroom…. It's a simple combination to be sure, but one that this venerable pizzeria clearly has mastered with its massive stuffed pizza concoction, which it calls its "pride and joy." June 25, 2008, Best of the Bay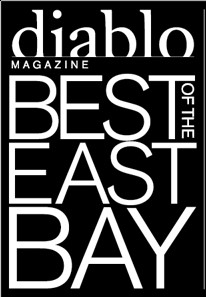 Diablo Magazine
Zachary's is a 16 time Diablo Magazine "Best Pizza" winner: 2000, 2002-2005, 2007-2013, 2015-2018.
"Order the stuffed spinach and mushroom deep dish at Zachary's, and you'll feel the glow that comes from supporting an employee-owned company." July 2016
"Of the three East Bay deep-dish titans… whose pies reign supreme? THE VERDICT… We agree with the readers' choice. The slightly sloppy ingredient-forward goodness of Zachary's (in Berkeley, Oakland, Pleasant Hill, and San Ramon) won us over." July 2013
"The buttery crust and generous fillings of tasty ingredients such as spinach and mushrooms are worth the wait every time. The thin crust pizza with its crispy, cornmeal-lined base is also delicious. The Zachary's team has captured pizza perfection…" July 2009, Critics' Reviews
"The only thing better than eating at Zachary's is to get one of these pies half-baked, so you can take it home to your craving pregnant wife. Not only do you get to share an incredible pie, you can share the overstuffed feeling of pregnancy: her with an actual child and you with a food baby." July 2005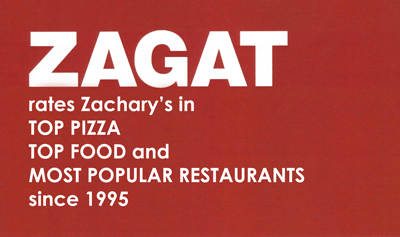 Zagat Survey
Zachary's ranked FOURTH Most Popular San Francisco Bay Area Restaurants in 2015! Previous years: 2003 (#18), 2004 (#20), 2005 (#10), 2006 (#15), 2007 (#24), 2009 (#26), 2010 (#36), 2011 (#44), 2013 (#15)
Zachary's ranked Top Pizza 1995, 1998 to 2007, 2009 to 2010, 2013 to 2015
Zachary's ranked Top Food 2015.
Zachary's ranked multiple years as "Worth-a-Trip", Top Child-Friendly, Best Buys
"… deep dish that's the best this side of the Mississippi, if not this side of the moon."
"… turns out the best deep-dish pizza in the country…"
"… consider this legendary outfit the mother of all Chicago-style pizzerias…"
2015 Ratings: Food 26 / Decor 18 / Service 21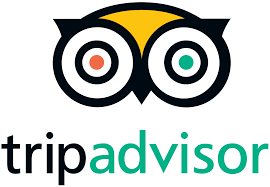 Trip Advisor
Rated Number 1 of 1,120 restaurants in Oakland, CA on Trip Advisor in 2017 and 2018!
One Trip Advisor user said, "The pizzas are the best I have ever had in my 58 years of life! The restaurant is small and very popular, therefore it is very crowded. But, the system in place is so smart: name on the waiting list, take a seat and wait till your name is called (roughly 10 minutes); when your name is called you order the pizzas you want and your wait for your table is 30 minutes or less. Once at the table your wait for your pizza is almost zero. These people know how to run a business."
Another Trip Advisor user said, "I'm a vegan and my husband isn't. It's always so nice to be able to go to one spot and satisfy both of our cravings for pizza. I got the vegan pizza with mushroom and it was hands down be best vegan pizza I've ever had. My husband also really enjoyed his thin-style cheese and pepperoni! We especially liked how they put the cheese on over the toppings."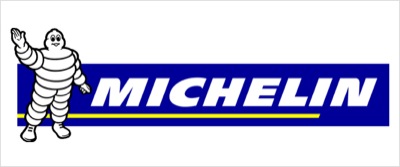 Michelin Guide
Michelin Guide Recommended 2006 to 2014
"In keeping with their reputation of being East Bay's pizza aficionados for over 25 years, Zachary's ensures that their pie is presented with pride at this employee-owned pizzeria. Both locals and lovers of Chicago-Style deep dish know that the long wait is part of the deal, and they rest assured in anticipation of the cheesy, calorie-laden Nirvana that is Zachary's signature stuffed pie."

Oakland Magazine
Oakland Magazine and Oakland Magazine readers award Zachary's 12 "Best Pizza" awards years 2007 to 2019
Best of Oakland 2006: Zachary's named "Best Spot for the Homesick (and Hungry) Chicago Transplant"
Best of Oakland 2009: Zachary's named "Favorite Restaurant"
"Zachary's Chicago Pizza Legendary Zachary's Chicago Pizza KOs the field, and it's no secret why: The cheese-laden, chunky-sauced stuffed or thin pies are the stuff of obsessions, keeping the pizzeria constantly overrun. From a slice of piping-hot pepperoni to the mountainous stuffed spinach-and-mushroom pie, Zachary's turns pizza-making into an art." (2007)

Contra Costa Times
Zachary's awarded "Best Pizza" by Contra Costa Times 2000, 2013, 2014.
"There's pizza. And then there's Zachary's. The employee-owned restaurant has been making stuffed-pizza addicts out of Bay Area foodies since 1983, and its fourth location is guilty as charged." June 18, 2013, Review of Zachary's Pleasant Hill
"If it's pizza, it has to be Zachary's Pizza, the most favorite among pie aficionados." May 26, 2013, Best in the East Bay Readers' Choice Awards
"Zach Zachowski and Barbara Gabel, the husband-and-wife team that opened the first restaurant in Oakland back in 1983, have decided that they are ready to get out of the pizza business. Starting this year, they will adopt an Employee Stock Ownership Plan, or ESOP, that will sell the business to its employees. The pizzeria employees' paychecks will still be the same; the shares being set aside for them are on top of their normal salary." May 15, 2003, "Employees to Slice Up the Business"
"Mama Mia, that's a pizza…. Zachary's gives its fresh-made pies the right stuff." July 13, 1988, Review

San Francisco Magazine
Over 15 years of "Best Pizza" awards from San Francisco Magazine (formally known as San Francisco Focus): 1985, 1987 to 1993, 2001 to 2006, 2010
"That deep-dish crust is chewy, and that chunky, sweet-and-tangy sauce is so delicious, you almost wish the slices were smaller so you could eat more than one." 2006

New York Times
April 10, 2007 – Article about Zachary's becoming employee-owned
"Givebacks, Pizza to Go, Shares to Stay" (excerpts)
"It was on little more than a wing and a prayer that Barbara Gabel and Zach Zachowski opened their first pizza restaurant 24 years ago in a storefront here near a freeway overpass. The couple liquidated their nest egg, took out a loan and hired the first teenager who knocked on the door of their newly named Zachary's Chicago Pizza.
Now, Ms. Gabel and Mr. Zachowski, both in their 50s, are retiring, something they have been methodically planning for nearly a decade. The couple are not following a standard exit strategy of selling their successful business outright. Instead, they are slowly transferring Zachary's… to a trust that will ensure a successful retirement not only for them but also for employees who have helped them along the way.
'You don't succeed unless everyone does,' Ms. Gabel said. 'We worked side by side with these folks for decades. How can you feel good about yourself if you get yours and don't consider the people who have gotten you where you are?'
… Ms. Gabel and Mr. Zachowski said they felt strongly that they didn't want to sell Zachary's to an outsider who might not share their commitment to the employees or the community."

The Wall Street Journal
"Zachary's Chicago Pizza is legendary for its hallmark stuffed pies considered by many to be the finest this side of the windy city. (The) pizza joint's far-reaching reputation is inspired by a fanatical following in the Bay Area and beyond. Way beyond…. heartwarmingly good pies dished up with a friendly, unbuttoned attitude." Excerpt from August 19, 2001 Sunday Times article "Zachary's fans span continent"

San Francisco Bay Guardian
San Francisco Bay Guardian awards Zachary's "Best Pizza" 1990, 1991, 1993 to 2002, 2017
"… for true deep-dish that rivals the Windy City's, Zachary's is the only way to go. Quichelike texture, density, and heft aside — it's the rich, toothsome, and tomato-intense sauce that's so boss." Excerpt from "FEAST: 9 reasons to eat your way through the East Bay" April 3, 2007
"… they make pizza for the gods…" July 28, 1993
San Francisco Chronicle
San Francisco Chronicle names Zachary's "Best Pizza" 1998 to 2000, 2009 to 2010
"Discovering Chicago Stuffed Pizza in the East Bay: What emerges from the oven… at Zachary's is a wonderful blend of tastes and textures…. Stuffed pizza migrated from Chicago to the Rockridge district of Oakland…." Zachary's first review, August 26, 1983

The Daily Californian
Zachary's awarded "Best Pizza" by The Daily Californian and readers 1993, 1995 to 2002, 2006 to 2009
Zachary's named "Best Restaurant, Honorable Mention" 2000, 2001
"But the height of heights, the crème de la crème, the baby-you're-the-top of pizzas is undoubtedly Zachary's Chicago Pizza."
"(Leandra) Schuler (Vice-President) explained that in 2003, the founders, Zach Zachowski and Barbara Gabel, announced that in the wake of their retirement, Zachary's would transform from a typical business to one that is employee owned. Zachowski and Gabel made this decision in order to preserve the legacy of Zachary's through their loyal employees. The company now operates as an Employee Stock Ownership Plan, or ESOP, meaning profits fund individual employee accounts, which in turn they use to purchase stock. Only Zachary's employees can own stock." Excerpt from "Pieces of the pie: A look into Zachary's Chicago Pizza" October 23, 2016
"This system (of employee-ownership) allows the employees of… Zachary's to have stable careers due to shared success between the employees and the founders. 'There are days when our whole kitchen (will be) people … here for 15, 20 years each,' said Zachary's manager Kevin Suto. The reason for this retention, according to Suto, has to do with the fact that money from the profit of the company goes into the employee stock ownership plan account of the employees, which allows them to buy stock in the company as well as provide for their retirement." Excerpt from "A slice of Berkeley: Unique pizza culture grows locally" April 30, 2014

San Ramon Express
Zachary's awarded "Best Pizza" by San Ramon Express 2010, 2011, 2013 and 2014
"Deep-dish, Chicago-style pizza at its best, and Zachary's is employee-owned, so your pizza maker has a personal stake in getting it right." 2010

CNNMoney.com
Anyone who still maintains that there's no good pizza west of the Mississippi hasn't tried the deep-dish pizza at Zachary's, an Oakland institution." Excerpt from the July 1, 2009 article "Oakland: The other city by the bay"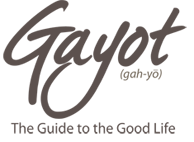 GAYOT
2016 "Best SF Cheap Eats Restaurants"
2016 "Best SF Kid-Friendly Restaurants"
2016 "Best SF Value Restaurants"
Top Ten Lists for "SF Pizza Restaurants" and "SF Kid-Friendly Restaurants"

Danville Weekly
Zachary's awarded "Best Pizza" by Danville Weekly 2008, 2009, 2010 and 2014
"Zachary's pizza… has inspired an almost cult-like following, with people raving about it all over the Bay Area."

Sunset Magazine
"… the pizza at Zachary's Chicago Pizza is the stuff of East Bay legend." 2001

American Way Magazine (American Airlines)
Zachary's named 1 of 10 Best Pizza Parlors in the United States: "The Bay Area isn't short of dining legends, but no pizza trip is complete without downing the deep-dish at Zachary's. In the land of gourmet, anything-goes pizza, Zachary's pays homage to the great pies that put Chicago on the map — and it dares to exceed them at their own game…. Show up hungry — really hungry — because this style of pizza is as hearty as it gets. It's thick and drowning in cheese, while the sauce is bold and seasoned just right." July 15, 2010

Inc. Magazine
Zachary's becoming an Employee-Owned Company featured in "The Ultimate Employee Buy-in"
"One of the great ironies of entrepreneurship is that many people spend years building their companies, only to undo all of that work at the very end by deciding to sell the business to the wrong person…. ESOPs have become a mainstream alternative for business owners who wish to sell their business but want it to remain largely intact…. For (founders Barbara Gabel and Zach Zachowski), giving managers and employees the opportunity to own the business is a way of thanking them, as well as a perfect fit with the couple's aspirations. 'It's a reward for them,' says Gabel. 'But it's also very much a sign of success for us.'" December 2005

Sports Illustrated
"Cal may be known for its Nobel Laureate professors, but the students are still crazy about football… beyond the stereotypes, there are things about this institution that keep us sane and leave us with a feeling that we couldn't have had a better college experience anywhere else. Best place to grab a slice: Zachary's. Hands-down the best pizza place just about anywhere. Only available in Northern California, Zachary's has won numerous awards for its unique stuffed pizza. With chunky tomato sauce on top, cheeses and your choice of ingredients inside, and a two-inch-tall toasted crust on the side, you really can't go wrong with Zachary's." September 21, 2006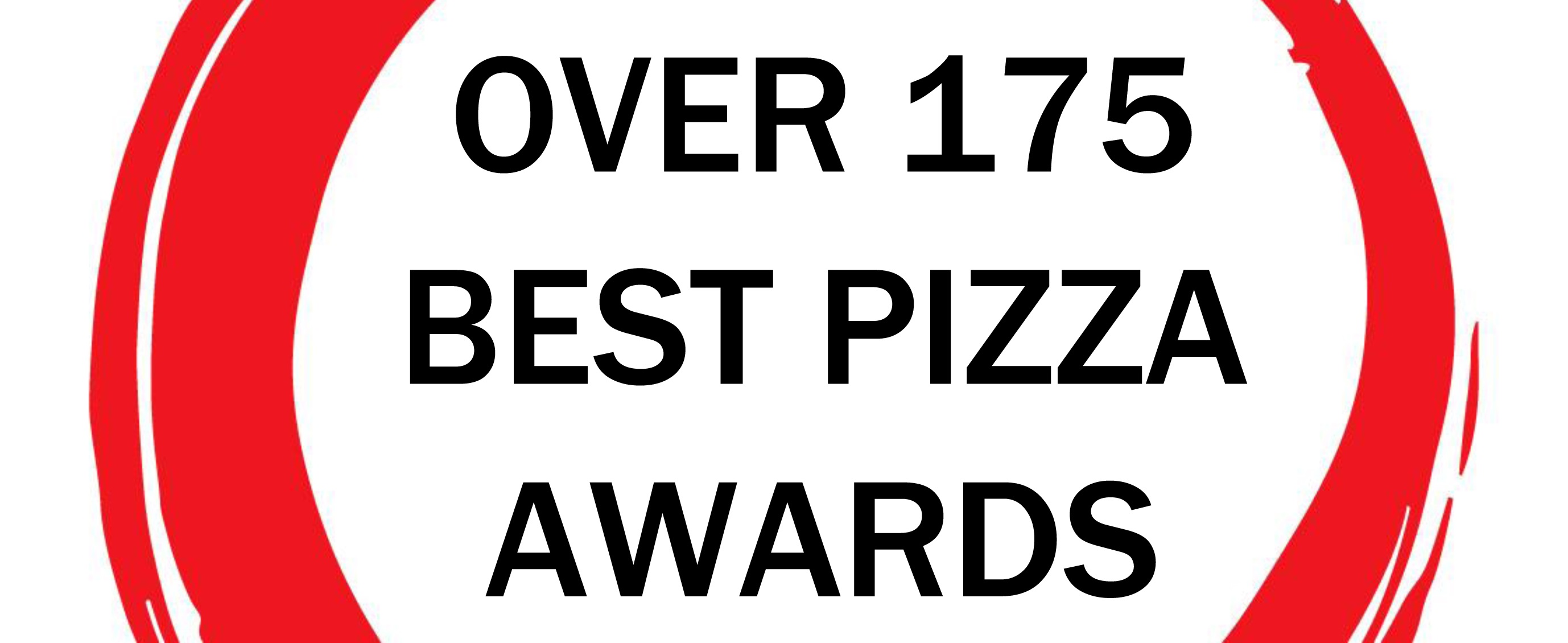 More 'Best Pizza' Awards and Press
More 'Best Pizza' awards and achievements from:
AOL CityGuide (including "#1 Perfect Pizzas Across America" 2006)
Bay Area Parent Magazine
BestofBerkeley.com
California Restaurant Association
CitySearch
Community Focus (serving the Pleasant Hill area)
Dine.com
Evening Magazine
Hoodline (6th Best Pizza in the United States)
J. The Jewish News Weekly
KSAN (formerly 107.7)
Lamorinda Mom's Club
Local Eats
Net Diners
Oakland Tribune
Pizza Today
San Francisco BayList
Spirit Magazine (Southwest Airlines)
Triposo
Trip Expert
Where the Locals Eat