Just in Time for the Holidays!
The Butternut Squash Special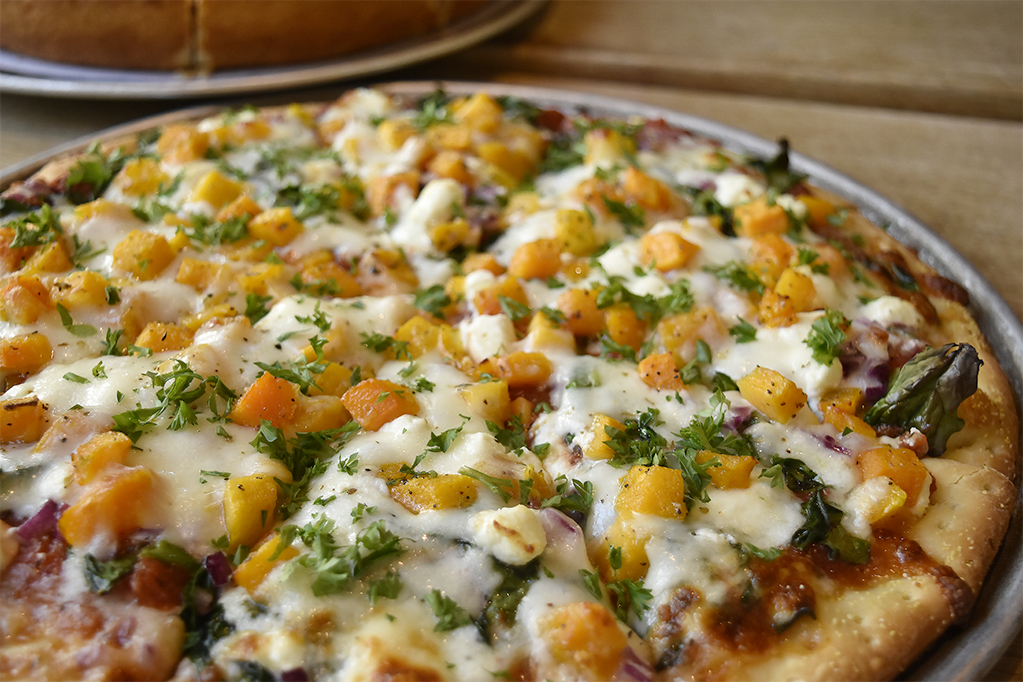 A fall classic and customer and crew favorite, the Butternut Squash special is back at all locations for a limited time! This special is a soul satisfying blend of butternut squash, fresh spinach, red onions, goat cheese, and mozzarella, topped with fresh chopped parsley. Basically, it's Fall wrapped up in a pizza! Available either stuffed or thin crust.
Click HERE to place an online order for pickup or delivery.