February was a big month for employee-owner anniversaries! We celebrated two milestones!
Employee-owner Pancho started with Zachary's all the way back in 1990. Yes, that means Pancho is celebrating 30 YEARS with Zachary's! ♥ Pancho is one of our foundation kitchen employees, helping train and develop our new employees at our Oakland and Berkeley locations. We were a young company (only 7 years old!), when he was hired. Pancho has been with us through many growing and transitional phases, including the opening of three new locations, and most excitingly, our transition to being an employee-owned company! Congrats on 30 years Pancho! ????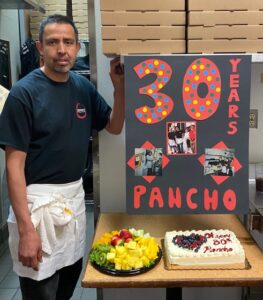 Arturo was hired in 2005 for our Oakland and Berkeley locations.  His hard work and team oriented attitude quickly established him as a standout employee. 15 years later, Arturo is still that same hard working and team oriented employee- with a great attitude and quick smile to boot! ????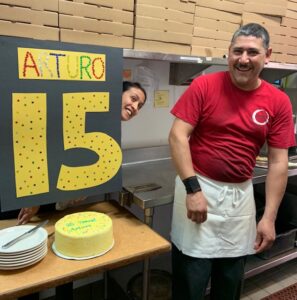 Thank you to both Pancho and Arturo! We wouldn't be the amazing, employee-owned company we are without phenomenal owners like them on our team!
????????????