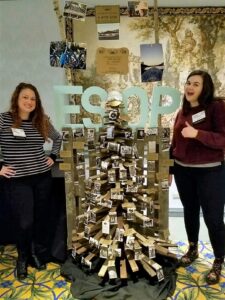 October is National Employee Owner month! Woo-hoo! We kicked off the month by sending two of our fantastic employee owners, Katie Leary and Tabitha King to the ESOP Association Conference in Tahoe.
Tabitha and Katie came back from the conference filled with ideas and employee-owner enthusiasm. Here are some of their highlights from the conference:
Being around people who were super enthusiastic about engaging their employees and fostering the ownership mindset
Learning more about how an ESOP can benefit the company and individual employees
Getting lots of ideas for fun ESOP events and ways to engage employees in what it means to be an employee owner
Seeing other companies' displays of how they celebrate their employees
Nerding out with fellow SF bay area ESOP members like Recology
Playing beginner's poker and not knowing how to bluff
Getting a glowing review of Zachary's pizza from Jackson Hardware CEO and ESOP

Conference

president Matthew Olson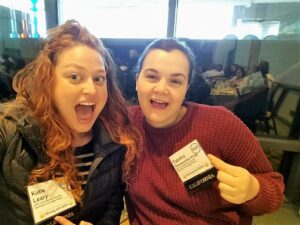 As you can see, Tabitha and Katie stayed busy, learned a lot and had some fun. We are so excited that they were able to attend the conference and come back with so much to share!