Slices Available at Rockridge & Solano Ave!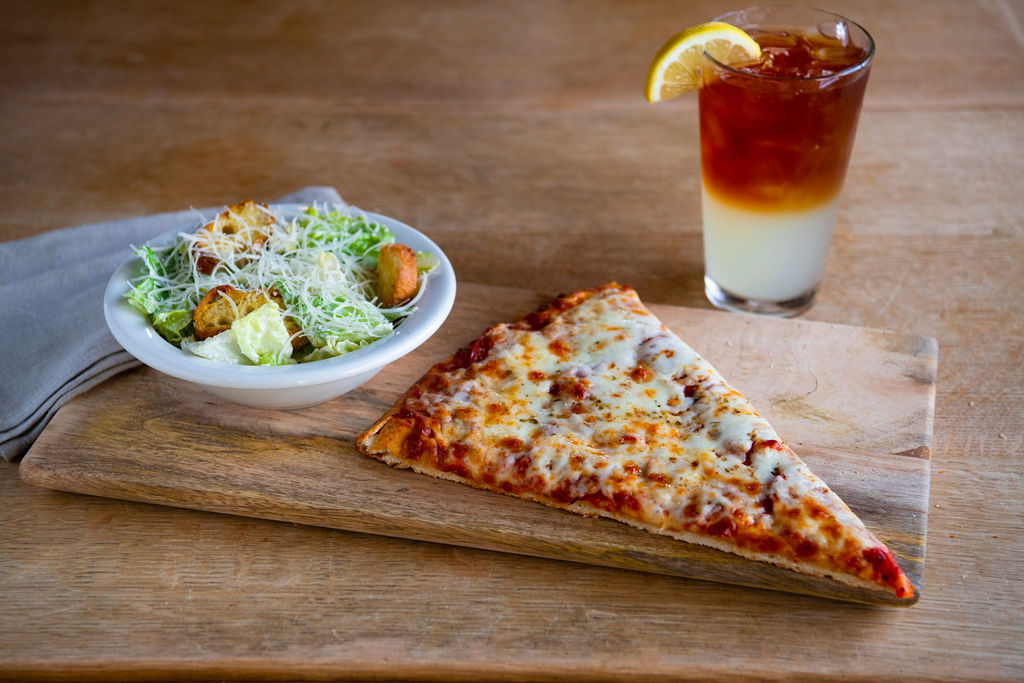 Lunch Slices are back at Zachary's on College and Solano Ave! Cheese and Pepperoni slices are available daily from 11:00am to 2:00pm. Want a little something more? Monday to Friday try a Lunch Special. Slice of choice, side Caesar salad, and an iced tea or fountain soda for $11.25 plus tax. Slices are currently only available at our Rockridge and Solano Ave locations and are first come, first served.
Personal Sized Pizzas Available at Grand Lake, San Ramon & Pleasant Hill!
Looking for lunch options at our Grand Ave, San Ramon, or Pleasant Hill locations? Personal sized pizzas are available Monday to Friday from 11am to 4pm. Short on time? Call your personal sized pizza in ahead of time so it's ready when you pickup! Make it a complete meal by adding a side Caesar salad and a fountain soda or iced tea for $5 plus tax! Personal sized pizza prices vary by style and toppings and are only available at our Grand Lake, San Ramon, and Pleasant Hill locations.