We have some delightful new specials at all four Zachary's this week! Yee-haw!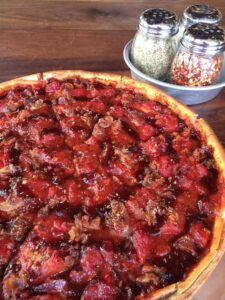 At our San Ramon and Pleasant Hill  locations, we are bringing back the Zachary's Western!
This pizza, a creation of San Ramon/Pleasant Hill Regional Manager and overall pizza wizard, Luis Ibarra, is packed with Italian sausage, onions, bacon, our sweet-smokey barbecue sauce and loads of mozzarella. It's available stuffed and thin.
In Oakland and Berkeley, we've got Chorizo con Papas! It's another Luis Ibarra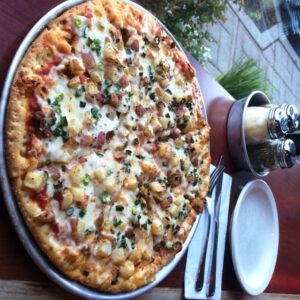 original!
Chorizo con Papas is a soul-satisfying, zesty pizza made with Mexican Chorizo sausage, roasted red potatoes, green onions and Monterey Jack cheese. It's also available stuffed or thin for a limited time only!