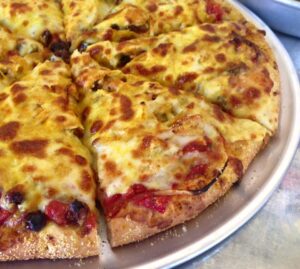 The Warrior's are back! We are celebrating with our "Za-Curry's" Chicken Pizza! It's got curry-spiced chicken and onions, golden raisins and mozzarella cheese. It's available thin crust only for a limited time in Oakland and Berkeley. Cheers to an awesome season! GO DUBS!
At our San Ramon and Pleasant Hill  locations, we are keeping the Zachary's Western for a bit longer!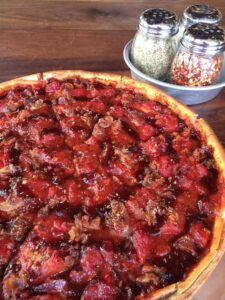 This pizza, a creation of San Ramon/Pleasant Hill Regional Manager and overall pizza virtuoso (not sure if you can be a pizza virtuoso… why not?), Luis Ibarra, is packed with Italian sausage, onions, bacon, our sweet-smokey barbecue sauce and loads of mozzarella. It's available stuffed and thin for a limited time only!