You've been asking, and asking, and asking- so we're delivering!
Lunch Slices are officially back at all locations!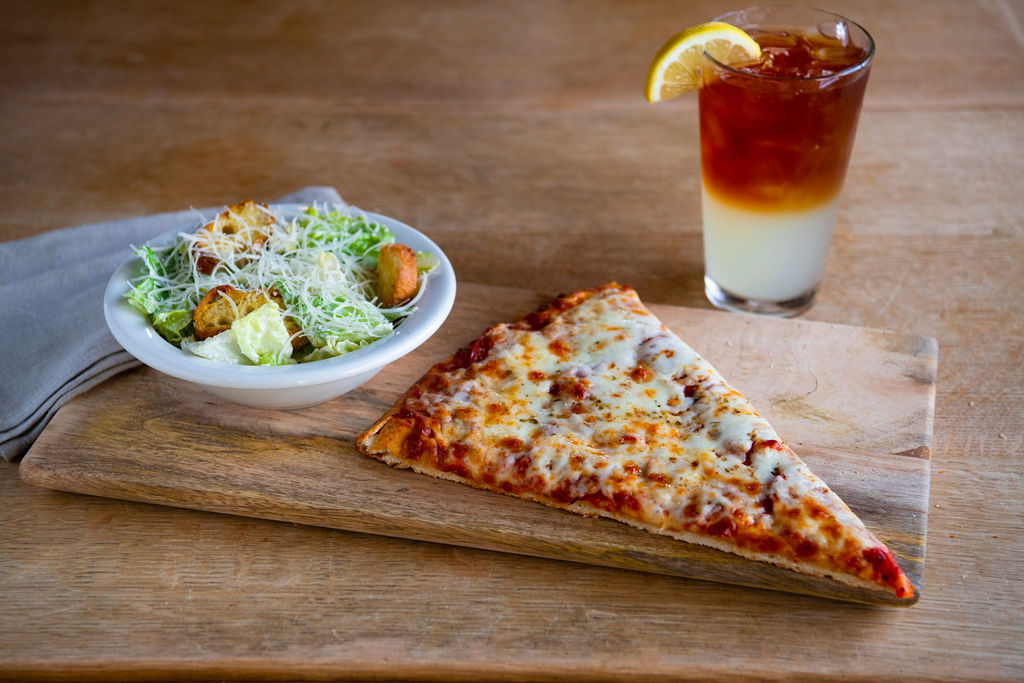 All locations are now serving Thin-crust Cheese and Pepperoni Slices for lunch, along with our Weekday Lunch Special. The Weekday Lunch Special includes a slice, fountain soda, and a side Caesar salad for $11.25 plus tax! See below for slice availability by location.
Rockridge & North Berkeley (Solano Ave): Daily 11am to 3pm
Grand Lake: Daily 11:00am to 1:30pm
San Ramon & Pleasant Hill: Monday to Friday, 11:30am to 1:30pm.
Please remember slices are first come, first served. Only thin-crust Cheese and Pepperoni slices are available at this time. Please call your closest location if you'd like more information.