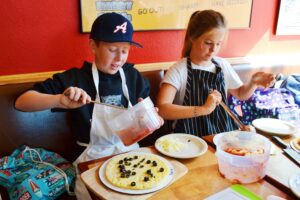 This summer at Zachary's has been loads of fun! In June, we had the pleasure of hosting two Sprouts Summer Camp cooking classes!
This camp lets kids get hands on experience in restaurants and on farms. Their goal is to teach Bay Area kids from all socio-economic backgrounds how to cook.
We got to host a pizza party (what else?)!
The kids got a chance to learn how to make pizzas from our CEO (Kevin has 32 years of pizza-making experience!). They also prepped some veggies, participated in a box-folding competition and sampled their yummy creations. We were super impressed with all of the campers! We might even have some future Zachary's crew members in the making!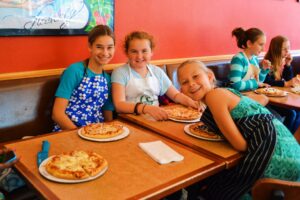 Check out some of the pictures from the event!