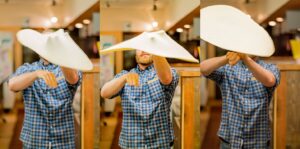 Zachary's ESOP (Employee Stock Ownership Plan) Committee is always looking for ways that it can foster community and bring employee owners together.
Inspired by all of the amazing talents of the Zachary's crew, the committee decided to sponsor a series of classes and workshops dubbed Teachin' Tuesdays. Topics range from wine and beer tastings to pizza making (for our front-of-house crew) to financial literacy and planning for retirement. The ESOP Committee is also planning some fun field trips to our various vendors so that our employee owners can learn a little bit more about what it takes to make Zachary's tick!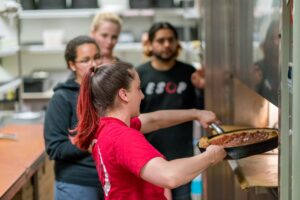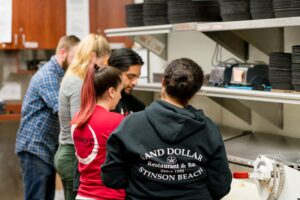 This week, employee owners Alicia Theodos and Darren McCann led a pizza making workshop for our San Ramon crew. Everyone had a blast! Several folks who normally work in the front of the house were surprised at how labor intensive each pie can be. It takes a lot of work to make pizza perfection; this was an awesome opportunity to show off the impressive skills of our kitchen crew!