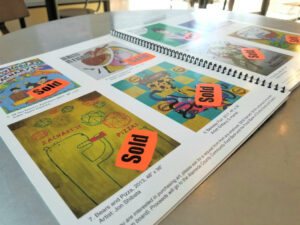 The final numbers are in… and we raised $6,000 for our local food banks from the first ever Zachary's art sale!
Huge thank you to everyone that made this possible!  A lot of hard work went on behind the scenes to make the entire process seamless and our art team and employee owners knocked it out of the park.
Most importantly– thank you to the countless artists throughout the years that make every Zachary's art contest a resounding success and thank you to everyone who purchased a piece of Zachary's history and helped our local food banks!