OPEN INTERVIEWS
August 1st & 8th
3pm-6pm
at
337 Main St, Pleasanton
(925) 600-0089
APPLY NOW
We are looking for a few great individuals to join our dining room crew at Zachary's in Pleasanton! We'll be hosting open interviews on August 1st and 8th, from 3pm to 6pm. We are specifically looking to hire for our dining rooms but are accepting applications for folks interested in our kitchen as well!
What are we looking for in an ideal candidate? Someone who is hard-working and team oriented while still being self-motivated. Weekend availability is the minimum, but a flexible schedule overall would be great! The ability to multi-task and thrive in a diverse, fast-paced environment.
What do we offer? Competitive pay + tips (starting pay for the dining room is $18/hour, kitchen starts at $19/hour), paid meal breaks, free employee meals while working, pizza discounts, an engaging and inclusive work environment, and growth potential (all of our managers have been promoted from within!). After one year of employment you're also eligible for our Employee Stock Ownership Program (for more info on ESOPs click here), health benefits (medical, dental, vision, life insurance), and a 401(k) plan.
What are some requirements and expectations of our dining room employees? You must be 18+ (we have a full bar and serve alcohol). Dining room positions are entry-level, but previous experience is preferred. Our dining room positions are a combination of hosting and serving which you will rotate between. Responsibilities include, but are not limited to, cash handling, taking customer orders (via phone, third-party delivery tablets, and in person), sanitizing high-touch surfaces, making salads, serving dine-in guests.
To apply, please complete an employment application at https://got.work/zacharys_chicago_pizza_zacharys_chicago_pizza_1/2c393fef
***Please note: We require all new hires to either provide documentation that they are fully vaccinated with the booster dose (if eligible) or submit a request for a medical or religious exemption and weekly negative COVID-19 test results.***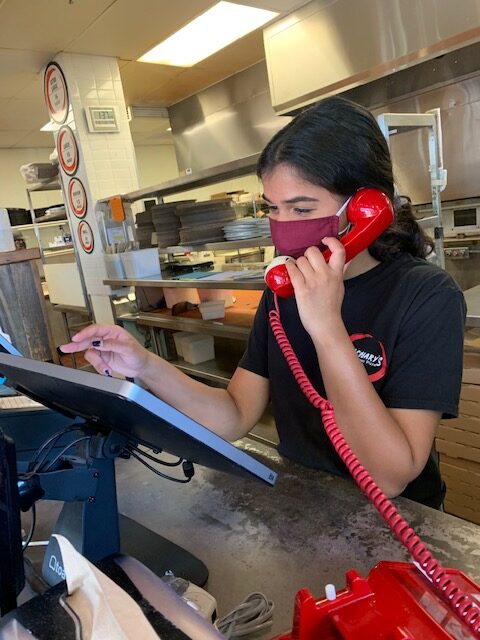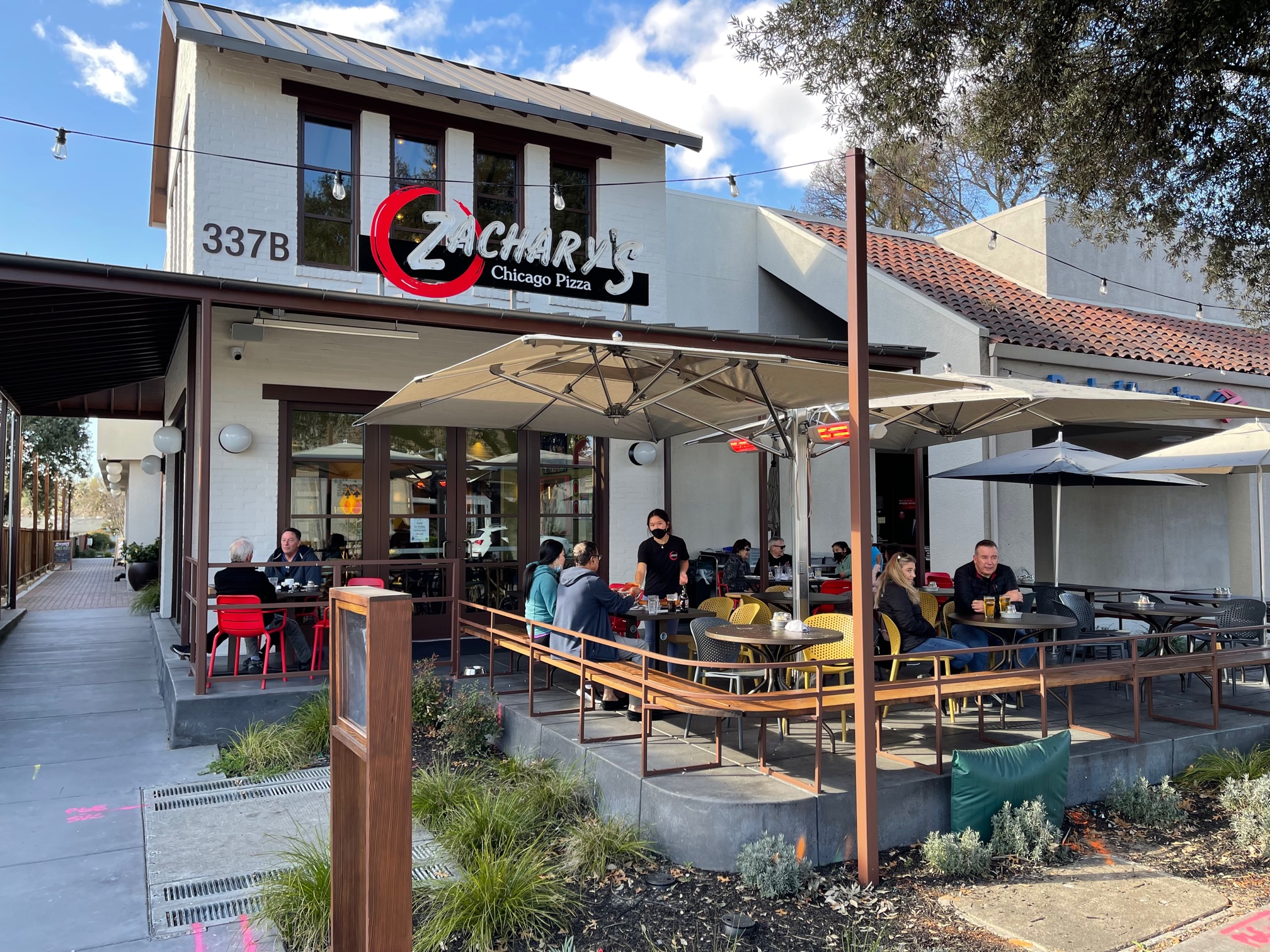 COVID-19 considerations:
We are doing everything we can to keep our team and customers safe during this time. We have implemented processes and precautions to prevent the spread of COVID-19 in our restaurants. We provide gloves, masks, and hand sanitizer to all employees, and we encourage frequent hand-washing. In addition, we ensure frequently touched surfaces are sanitized and disinfected consistently throughout the day. We also maintain proper ventilation and offer outdoor dining options.
Zachary's values diversity in the workplace and among our customers. Our company provides equal opportunity for employment to qualified applicants on the basis of experience and the ability to do the available work, without regard to race, religion, color, age, sex/gender, sexual orientation, national origin, gender identity, disability, marital status, veteran status, genetic information, ancestry or any other status protected by law. Zachary's is also committed to compliance with all fair employment practices regarding citizenship and immigration status.