Our second-annual plant parties were a success!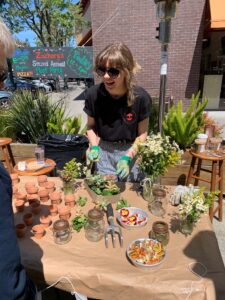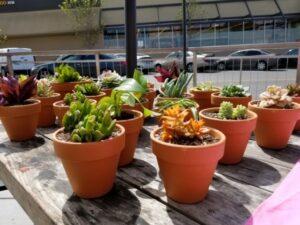 On Sunday, April 14th, Zachary's hosted free Plant Parties for the communities outside of our Solano and Pleasant Hill locations. We began the tradition last year at the Solano parklet, and had so much fun we decided to include Pleasant Hill this spring.
Long time employee owner and plant enthusiast Suzanne Hill enjoyed the sunshine outside of our Solano Avenue location giving away an array of beautiful potted succulents and other plants to members of the community strolling by (who also sipped on cucumber water and noshed on some pizza snacks).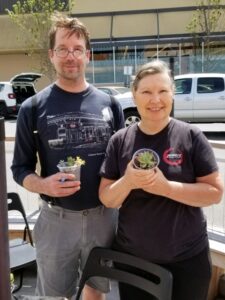 The employee owners of Pleasant Hill went in a DIY direction for their Pant Party, opting to let participants dig in the dirt and put together plants in adorable mini Zachary's themed pots.
Thank you to all of the employee owners and community members who helped us celebrate the warmer days ahead and Mother Earth!
Keep an eye out for our next round of Plant Parties, coming this Fall!