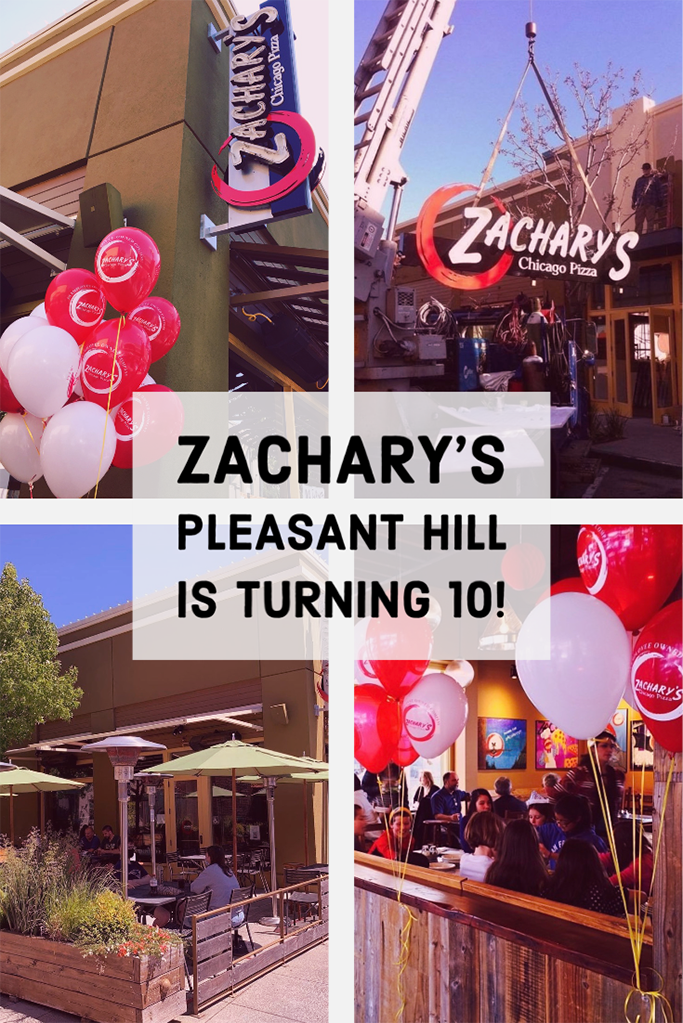 Zachary's in Pleasant Hill Celebrates its 10th Anniversary on February 7th!
Is it us, or did that seem to fly by!?
We are so happy to be a part of the Pleasant Hill community and grateful to be celebrating such an important milestone! So how do we express our gratitude for all your support and patronage over the last 10 years? What about an anniversary fundraiser at Zachary's Pleasant Hill with 15% of our takeout sales from February 7th donated to the Pleasant Hill Community Foundation!  Takeout will be open for the fundraiser from 11am to 9pm February 7th. Our dining room will be open from 11am to 5pm, but will be closed after 5pm for a private event. Please keep this in mind if you are planning on dining with us that day. Third-party delivery orders are excluded from the fundraiser, so be sure to place your orders directly with us! You can either call or place an online order via the link on our website.
Thank you and we can't wait to celebrate with you!