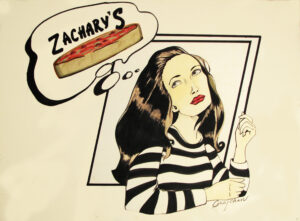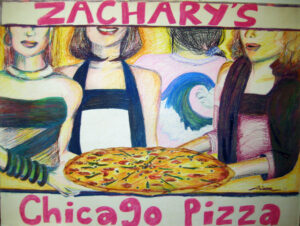 Guess what? It's National Employee Ownership Month AND National Pizza Month! Since these are OBVIOUSLY two of our very favorite things, we thought we should share the love with you, our awesome customers.
We are hosting a photo contest for the rest of the month! The winner gets free Zachary's (duh) pizza, a T-shirt and our endless adoration! You can enter on Facebook, Instagram and Twitter. It's easy to participate; post your favorite/funniest/cheesiest (hehe) picture and use the hashtag #zacharysphotocontest2015.
At the end of the month, we will choose one winner each from Facebook, Instagram and Twitter, celebrate you on social media and send you some pizza love! You can enter as many times as you'd like on any and all sites!

Rules: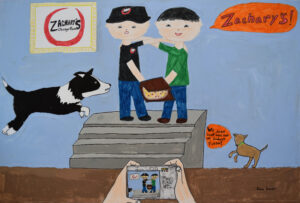 You must use #zacharysphotocontest2015 when posting your pic. We won't be able to see your picture if you don't include the hashtag! If you want to keep your profile private, direct message us your submission.
You must include pizza in the picture (people, our storefronts, restaurant interiors, animals, etc. are optional)!
You must post by midnight on 10/31/15!
Message us if you have any questions. We will notify winners by 11/7/15. We can't wait to see your pictures!