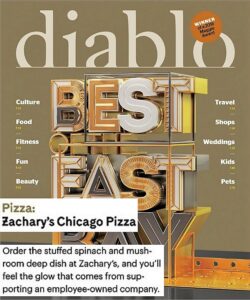 We are super excited to announce that we were voted "Best Pizza" by the amazing readers of Diablo Magazine! This is always an incredible honor; we know the competition is fierce. Many thanks to Diablo and a huge congrats to the other winners!
From the article, "Order the stuffed spinach and mushroom deep dish at Zachary's, and you'll feel the glow that comes from supporting an employee-owned company."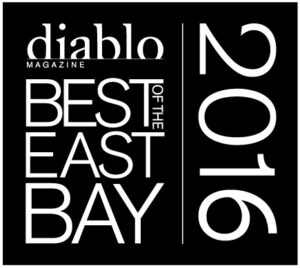 Check out Diablo's Best of the East Bay 2016 list here!
Woo-hoo! We are pumped!