This October, Zachary's is supporting Breast Cancer Awareness Month! For the month of October only, we will sell pink T-Shirts and Baseball Caps at all four of our Zachary's locations and on our website: https://zacharys.com/gifts-swag/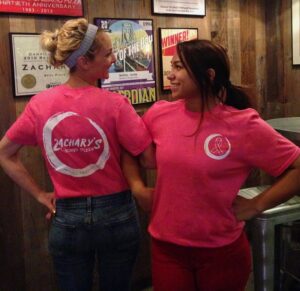 Rachel and Kylee (fantastic mom-daughter team working at Zachary's) are modeling the shirt. Their lives were touched by cancer and they are passionate about raising awareness and support.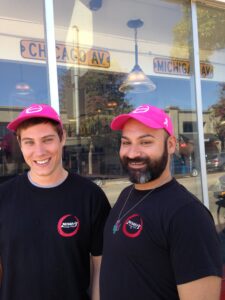 Zachary's employee owners Connor and Vicente (pictured to the right) and Natalie and Nic (pictured below) are modeling our pinks hats. They look great while supporting a great cause!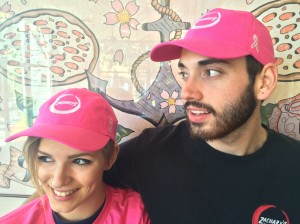 All profits from t-shirt and hat sales will go to the American Cancer Society.